Market Samurai is a tool that helps you to find profitable niches and to monitor the progress of sites you have set up in those niches. It is a great tool to find low competition niches that are still profitable enough to warrant setting up a site, Nano niches so to speak.
Market Samurai is ideal to find (nano) niches because it allows you to generate long lists of potential keywords, analyze them for their earning potential, analyze them for their competition and monitor the progress your new site(s) make in the SERPs. It is easier to rank for those kinds of low competition niches, then for highly competitive keywords. Better to be the big fish in a small pond, then a small fish in a big pond!
Additionally Market Samurai allows you to find sources for potential backlinks and content that you can use legally on your site.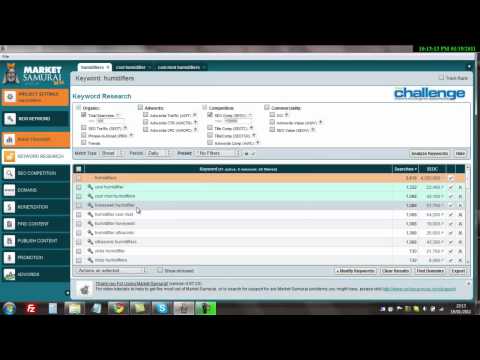 Market Samurai Tutorial 1
How I Use Market Samurai To Do Keyword Research And Find The Best Domain Names